iluminize
Hochwertige Produkte zum fairen Preis direkt vom Hersteller | Beratung inklusive
Mit einer großen Auswahl an hochwertigen und langlebigen Produkten sowie unserem Beratungsangebot gelingt dir deine neue Beleuchtung perfekt. Auf der Basis deiner Ideen, Bilder, Skizzen oder Grundrussen planen wir dein Projekt für dich und beraten dich ausführlich und persönlich.
Konfigurator für LED-Lichtbänder
Konfiguriere jetzt online dein individuelles LED-Lichtband | Fertigung zum fairen Komplett-Preis
Mit unserem neuen Konfigurator bestellst du in Sekunden dein individuelles Lichtband mit bis zu zwei Anschlusskabeln und bis zu drei eingearbeiteten Kabeln für Ecken oder zur Überbrückung. Die Längen der Segmente können im Rahmen des Schnittmaßes des Lichtbands und der maximalen Länge frei gewählt werden.
Ausführliche Beratung
Wir beraten dich gerne ausführlich zu deinem Projekt | für dich unverbindlich
Vereinbare einen telefonischen Termin mit unserem Beratungsteam, sende uns Grundrisse, Skizzen oder Bilder zu deinem Vorhaben und wir besprechen deine Wünsche, unsere Ideen und die notwenigen Details. Im Anschluss senden wir dir ein unverbindliches Angebot über alle Komponenten und bei komplexeren Projekten eine Skizze zur Verlegung und Kabelführung.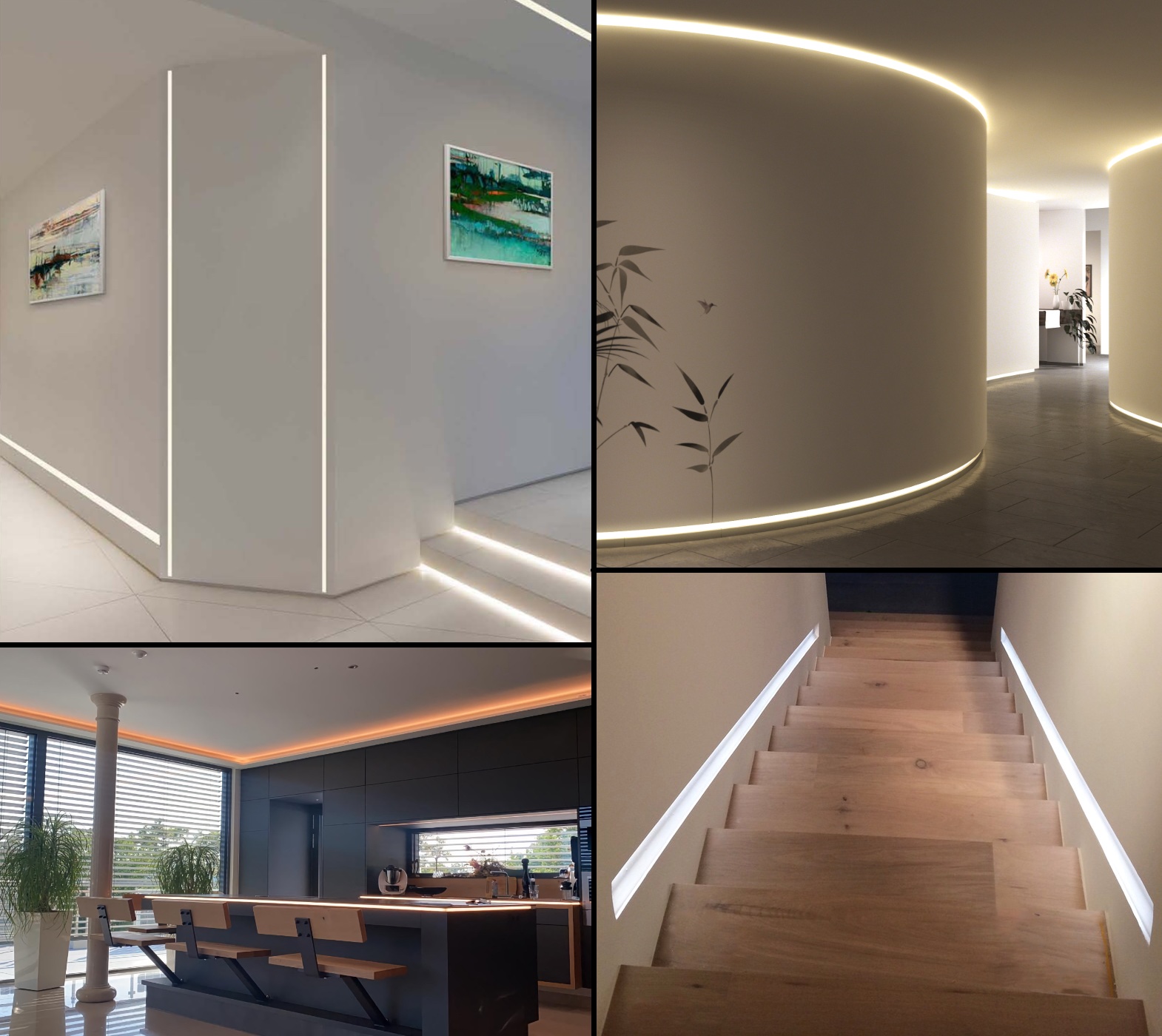 Vielseitige LED-Profile
Montiere deine LED-Lichtbänder wo immer du möchtest | iluminize VT und SF, Profile direkt vom Hersteller
Now new in the assortment!
Using the latest manufacturing technology, we produce two completely
new light strips. These are characterized by an exceptionally high efficiency of 220 lumens per watt and thus achieve the energy efficiency class B.
Compared to a conventional light strip with about 80 lumens / watt, you save money and protect the environment at the same time.
* Example calculation:
savings per year and 5m strip light, compared to a strip light with 5050 LED and the same lumen value, 3 - 10 hours of operation daily, electricity: 0.30€ per kilowatt hour.

Innovative shutter & blind actuator
The new iluminize Zigbee actuator for lighting control now also controls shutters, blinds or screens. Now you can easily integrate it into your lighting control system.
The actuator behaves in the Zigbee system like a dimmable lamp and adapts the dimming function for opening and closing. It works together with many known Zigbee 3.0 control centers and voice controls.
The excellent compatibility with Philips Hue (and integrated there also with HomeKit) thus expands your smart home enormously and increases your ease of use.

Product of the month
Besonders in der dunklen kalten Jahreszeit sind warmweiße Lichtmomente goldwert. Unser LED-Lichtband White Eta 90 verhilft dir zu seidenweichen Weißtönen und glänzt zudem mit hoher Effizienz zu einem fairen Preis.

White Eta 90 passt mit einer Breite von 10mm perfekt in verschiedene Aluprofile und erhält so die ideale Kühlung für eine lange Lebensdauer. Mit nur 4,8W/m erzielst du bis zu 960 Lumen/m und somit eine satte Beleuchtung in abgehängten Decken, eingelassenen Wänden oder Design-Lampen.

Dank der 90 hoch selektierten LEDs/m profitierst von natürlichen Farbtemperaturen für eine exzellente Licht- und Wohnqualität. Das Produkt des Monats ist Smart Home kompatibel und erlaubt eine flexible Einbindung in dein smartes Beleuchtungssystem.

About us
It cannot be overlooked that we love light. That's why we devote ourselves devotedly to the many facets of light and its benefits for people and space. We want to inspire our customers with light and show them that this is not just about pure technology, but also about emotions, comfort and performance.
In the section Customer References & Impressions you will find numerous ideas and suggestions for the extraordinary staging of light. Here you will quickly discover that nothing is impossible. Even the smallest dark corner can shine in new splendor and show amazing effects.
Learn more about our philosophy, lighting design and values here.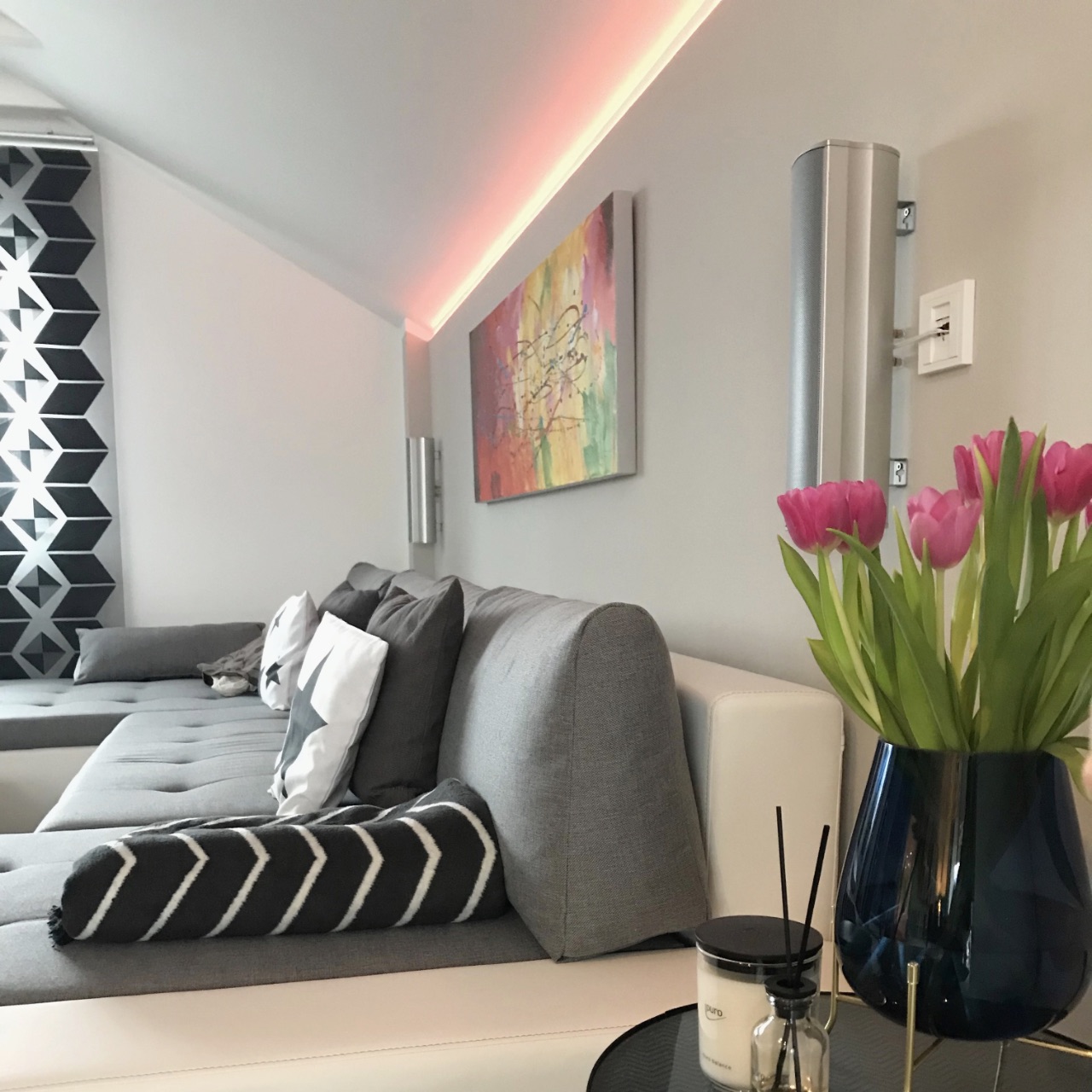 What our customers say about us
Super! Good advice, fast shipping, well matched goods. Pleasant contact, gladly again!!
---
Above average good advice and service, top products, I can recommend anytime.
I was very well explained by the manager on the phone how I have to connect what. So good and competent service long not experienced!
Please keep up the good work.
Thank you again Mr. Klessa
---
Thank you for the very competent advice and prompt delivery. Will gladly recommend you to acquaintances.
Pictures after completion will follow.
---
The latest posts from our blog